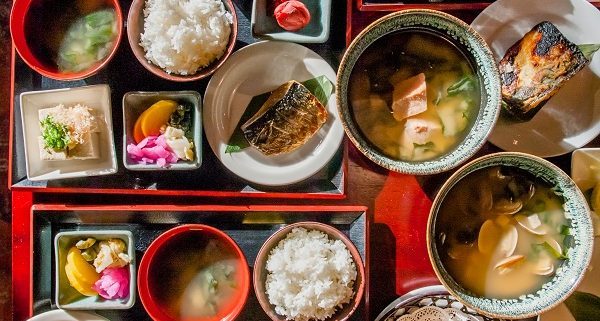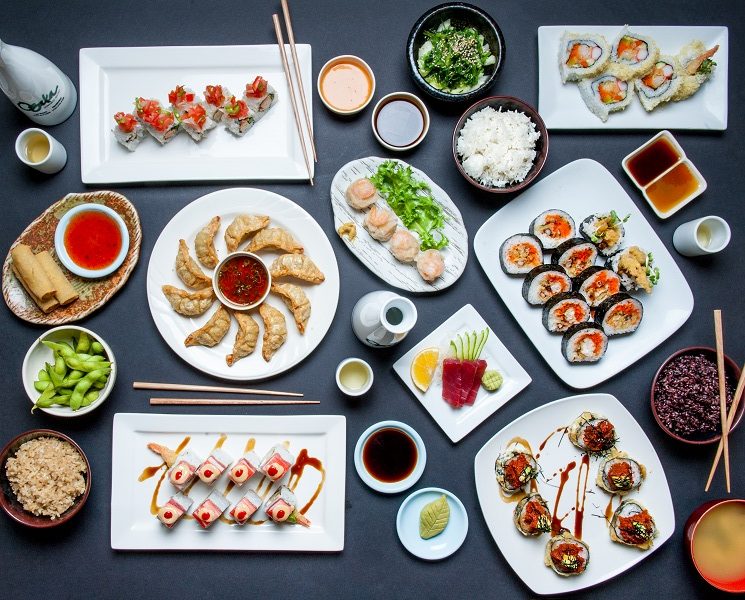 A great Japanese restaurant invites its patrons to share in the full sensory experience that is Japan. From the purposeful presentation of each dish to the soft lighting and tranquil environment, each element of service is meant to heighten the culinary and cultural experience. An authentic Japanese restaurant will hold true to featuring menu selections that use seasonal market ingredients and ocean-fresh fish. Even the basics of rice and noodles are cooked and served with a masterful touch of perfection and taste.
Osaka Japanese Bistro Award-winning Local Las Vegas Icon
For over 50 years, Osaka has been delivering world-class cuisine in Nevada as one of Las Vegas' oldest Japanese restaurants. Osaka embraces a heightened sense of respect for quality and authenticity – which has earned this locals favorite repeated recognition on the "Best of Las Vegas" restaurants, being honored 20 times. Osaka Japanese Bistro has even  garnered acclaim in Japan with the Asahi Shukan 50 best restaurants award.
Best Japanese Food Restaurants: Obsession and Art Form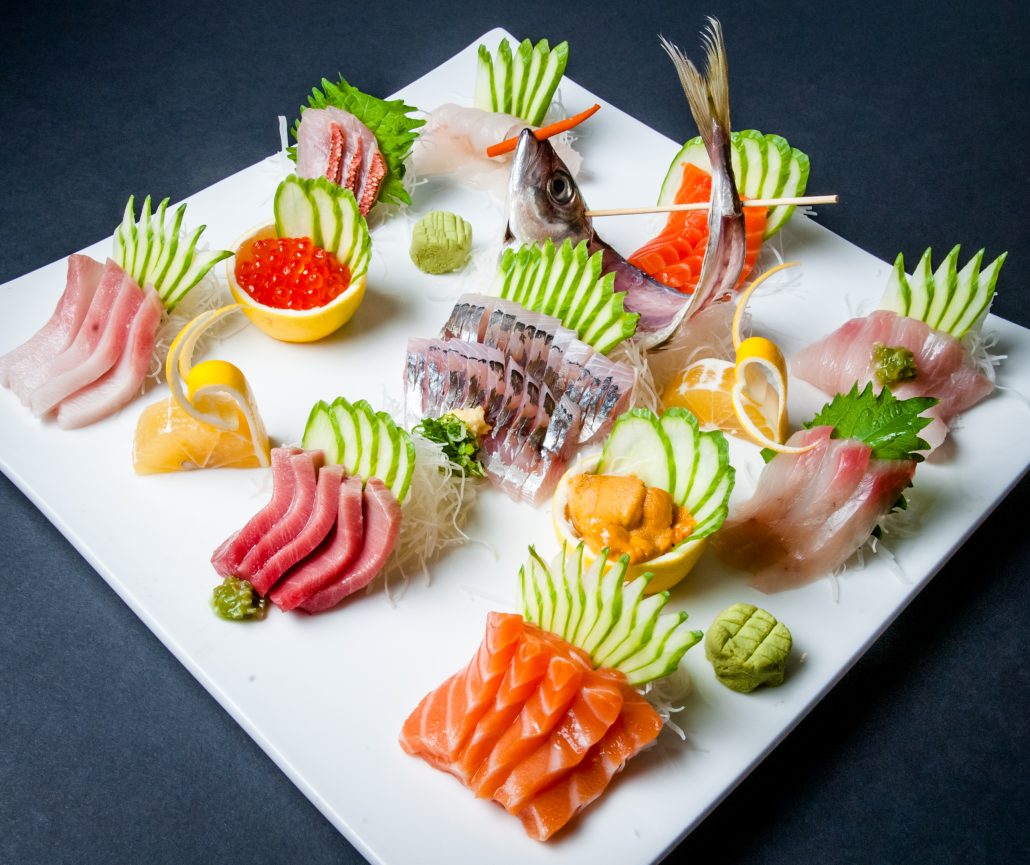 The best Japanese restaurants never happen by chance. The challenge requires careful consideration of many factors beyond an authentic menu and highly trained chefs. From the initial tea service by a warm and welcoming staff, the entire meal experience will resemble a grand ceremony of Japanese cuisine and culture. The best restaurants must successfully incorporate a combination of quality elements in order to achieve worthy applause.
The Best Japanese Food Ingredients
Fresh seafood is crucial with the numerous dishes that include eel, squid, shellfish and a wide range of fish species not commonly served in other cultures. A keen and deliberate knowledge of every aspect of 'marine catch' is brought to bear on fish market selections, such as knowing the collagen content of each species which determines whether the prepared fish is sliced thin (sashimi) or served thick-cut (tuna).
Seasonal produce is really an approval of taste, crispness, and bright appearance. Some may feel as if vegetables take a back seat in Japanese cooking, but actually, they are skillfully combined with dishes to accentuate taste or heighten texture. There is no lack of respect for hearty Japanese vegetable dishes which often include Napa cabbage, carrots, onions, leeks, tofu, onions, and shiitake mushrooms.
Perfect Rice a Foundation for the Best Japanese Food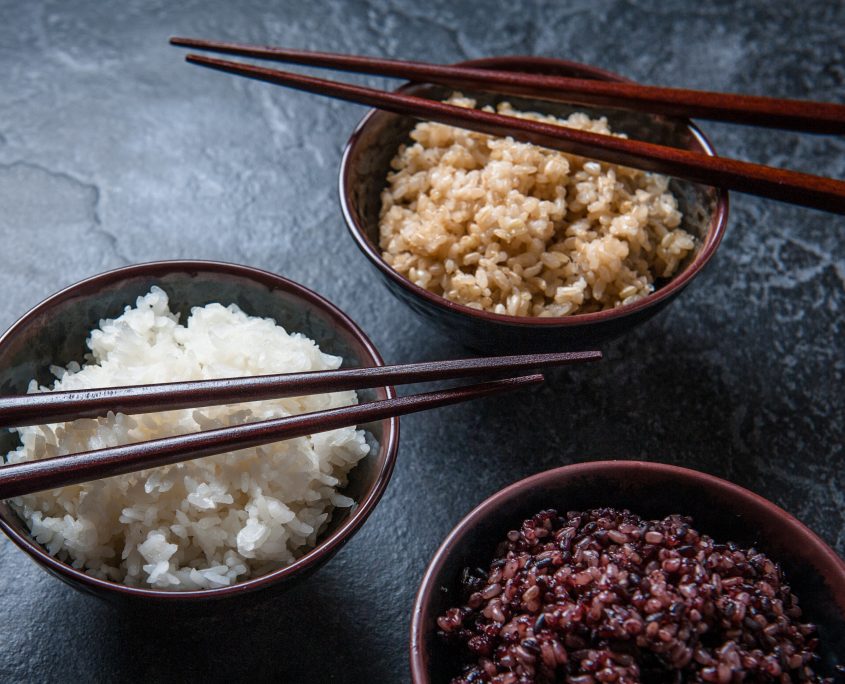 A discussion of authentic Japanese cuisine would not be complete without mentioning the skillful perfection that goes into preparing the menu's most basic staple – that is, the rice. Sticky, short-grained, and of as many varieties and uses; as a base for capturing the liquid nuances of flavorful dishes, in the rolling of sushi, in the making of rice cakes (mochi) and in the fermentation of rice wine (saki), a good Japanese restaurant will always serve its rice cooked to perfection.
Unique to Japanese dishes are its seasonings such as miso (soybean paste), mirin (sweet rice wine), goma (sesame oil), wasabi (Japanese horseradish), and shoyu (soy sauce) – and its spices, which include uniquely Japanese combinations of red chiles, orange peel, ginger, Japanese pepper, and sesame seeds. Soup stocks made from kombu kelp, dried shiitake mushrooms, bonito flakes, or bones and vegetables create the depth of flavor in Japanese cuisine. These are all essential pantry items in any good Japanese kitchen.
Best Restaurants Have Skilled and Masterful Chefs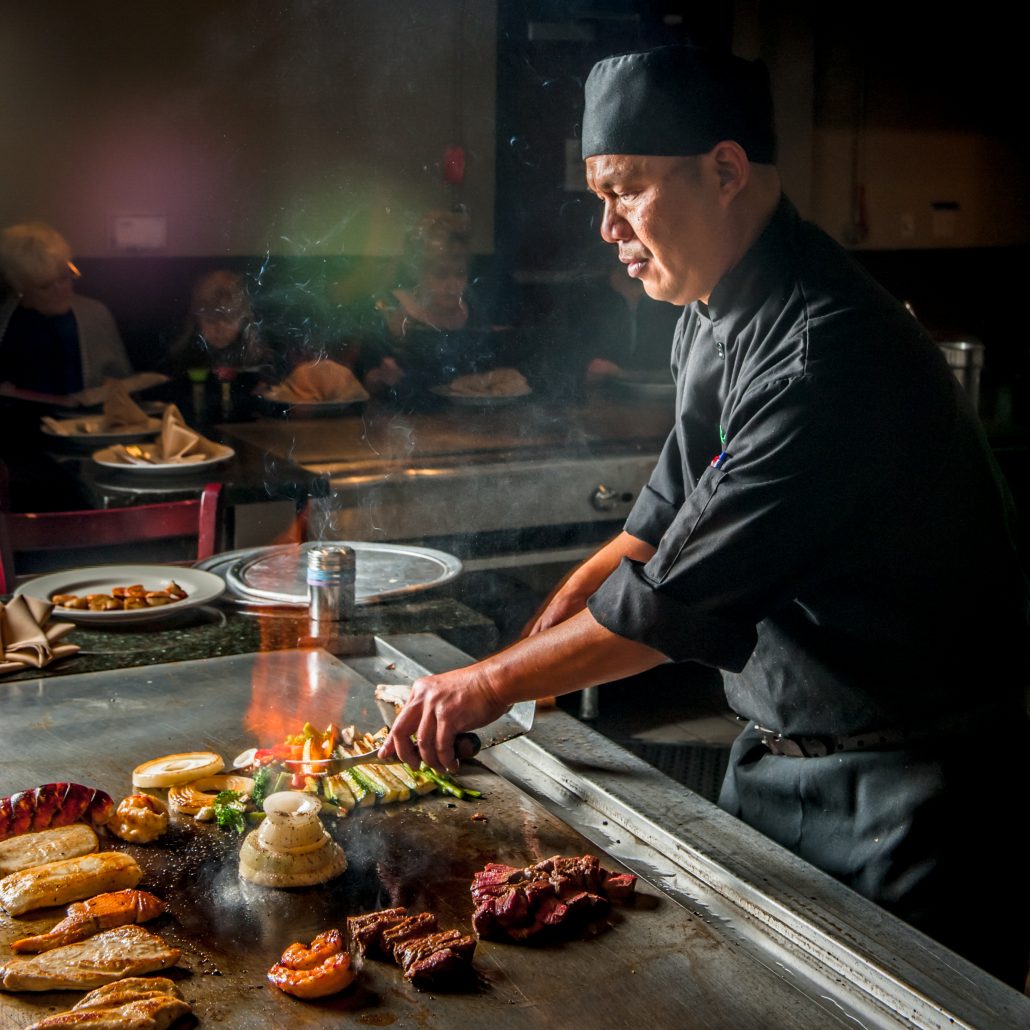 And finally, the best japanese restaurants will embrace the most skilled chefs trained in the art of sushi, teppanyaki , tempura, stir-fry, and a host of other stylized cooking innovations using cookery, tools, and knives unique to Japan. The food, techniques, and the tools used in Japanese cuisine are common to no other Asian culinary region. The overall dining experience as enjoyed in a premier Japanese restaurant is immersive, satisfying, and a memorable experience.
Restaurant Open Late
Long a hangout and night spot for Las Vegans, from Strip entertainers to casino staff stopping by for a late night meal, Osaka Japanese Restaurant has always had a special flare for providing great fare for late night diners. Sushi and other Osaka specialties are perfect for a light, late night meal. Osaka Henderson features jazz nights with live music by local entertainers, adding atmosphere and fun to dining out.  Visit one of our two locations in Las Vegas (open until 2:00 AM) and Henderson (open until 12:00 AM Mon-Thu and Sun, open until 2:00 AM Fri and Sat)
https://lasvegas-sushi.com/wp-content/uploads/2017/01/OSAKA-6857-2.jpg
600
600
Osaka Japanese Bistro
https://lasvegas-sushi.com/wp-content/uploads/2017/02/OSAKA-LOGO-300x130.png
Osaka Japanese Bistro
2017-10-25 16:36:00
2017-12-18 16:53:06
What to Look for in the Best Japanese Restaurants