On West Sahara: The Best Sushi Restaurant in Las Vegas
Osaka Japanese Bistro
4205 W Sahara Ave., Las Vegas, NV 89102
Phone:
702-876-4988
Open 7 Days 11:30 am to 2:00 am
Authentic Japanese Cuisine since 1967
Visit our original Las Vegas location for the best Japanese food in Las Vegas
Among locals, the iconic Osaka Japanese Bistro, sitting quietly in a shopping strip along Sahara Ave, holds many fond and delicious memories. This original location reflects the history of Las Vegas, with photos and mementos of the early days. It's still conveniently located just blocks off the Las Vegas Strip, and enjoys a large amount of Las Vegas tourist traffic as well. Many loyal fans return again and again. And why not, the menu is so large and diverse, it could take dozens of trips to sample it all!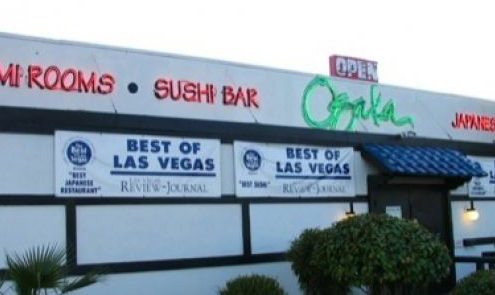 Classic Style, Classic Japanese Food
The Nakanishi family built Osaka on authentic, award-winning cuisine. Using only the freshest fish, the sushi chefs at Osaka whip up a fantastic variety of sushi flavors, featuring original recipes that deliver an exquisite eating experience.
Huge Sushi Menu and Freshest Fish at our Sushi Bar
Expert sushi chefs craft and serve the freshest sushi around. Choose from a huge selection of tastes and textures.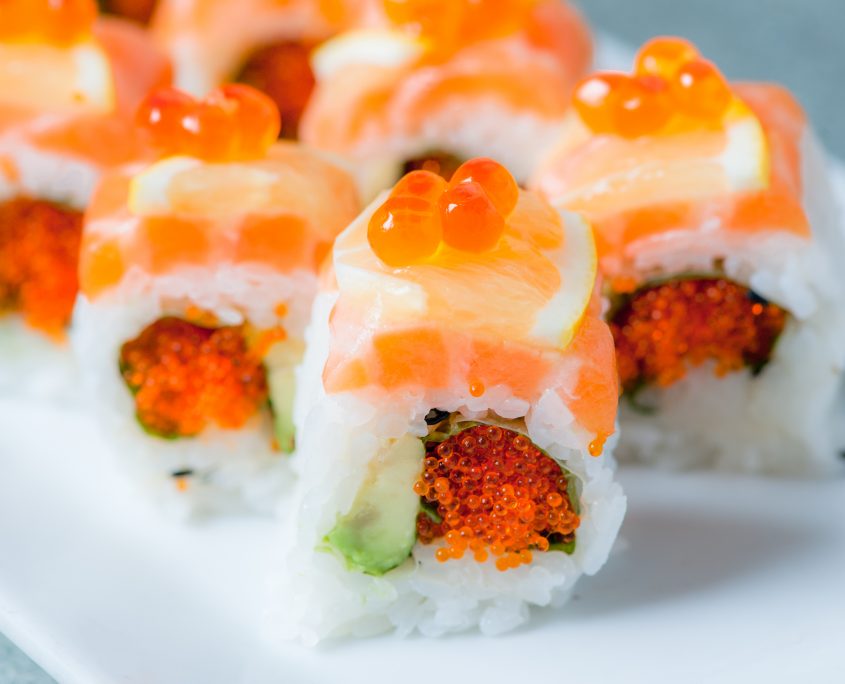 Teppanyaki Grill Experience: From Your Own Chef Hot off the Grill
The teppanyaki experience at Osaka is one of our customers' favorites. And why not? It's quite a show and the food is hot, fresh and delicious. Our master teppan chefs chop, toss, flame and cook their way to a perfectly grilled meal for you and your guests.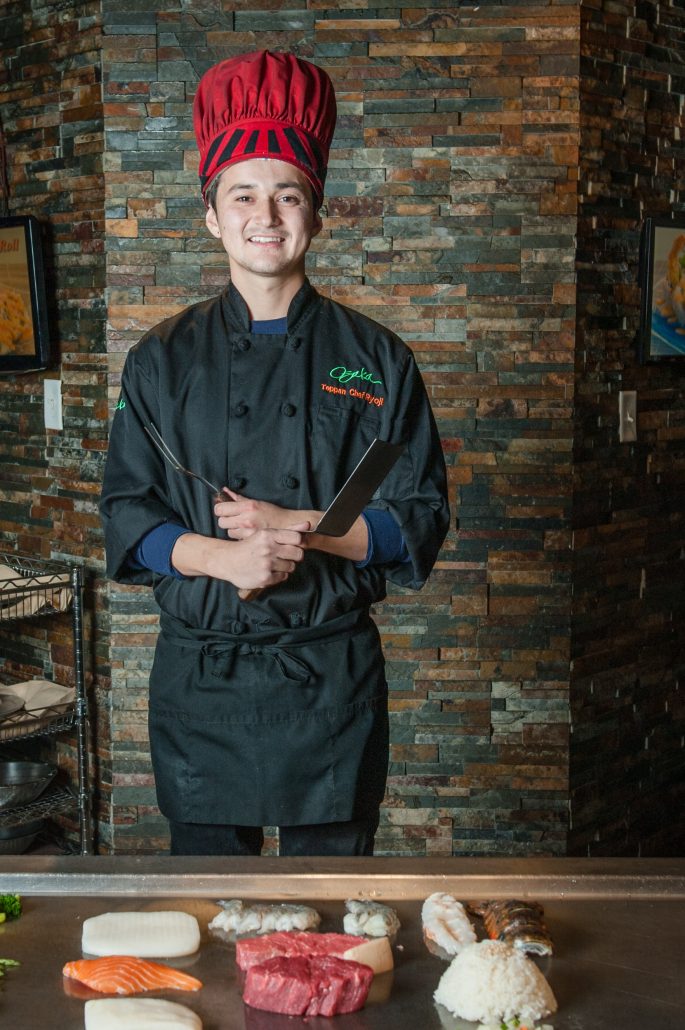 Whether you choose to dine at our sushi bar,at the teppan grill, in a traditional tatami room or a table, come and enjoy Osaka Japanese Bistro on West Sahara and get another taste of the real Las Vegas.