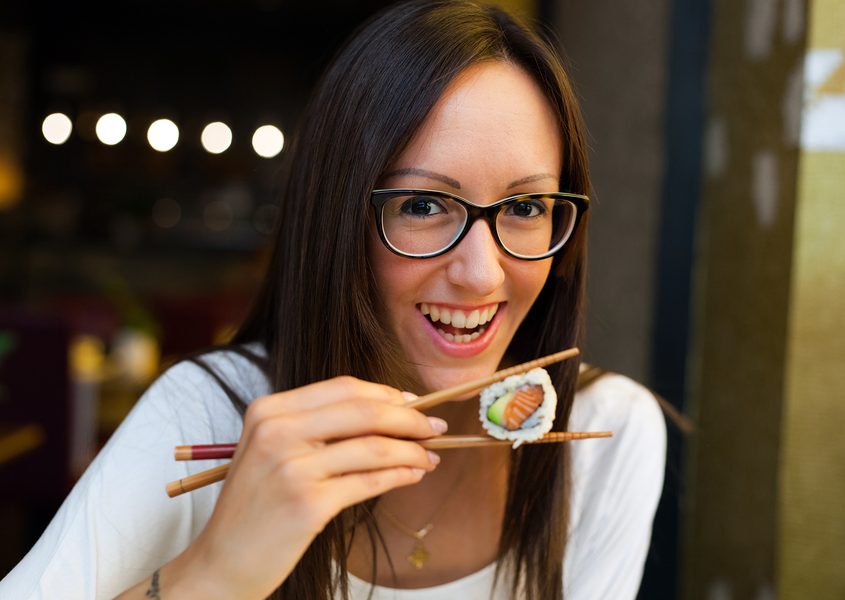 Sushi is an exotic delicacy, and more and more Americans have fallen in love with its unique flavor profile. Yet despite its popularity, most people know few facts about sushi and because of that gap, myths abound on the do's and dont's of sushi as well as other assumptions. Even though it's become wildly popular, many Americans aren't sure what to believe when it comes to sushi.
These five common sushi myths will catch you by surprise!
Five Surprising Sushi Myths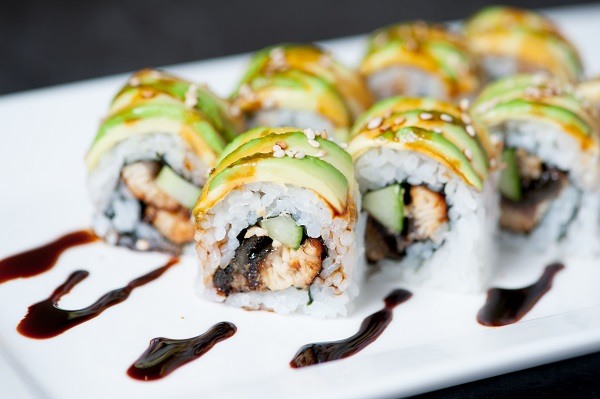 Myth: With sushi, the fish is all that matters.
Fact: Good sushi is a marriage of perfectly prepared ingredients. Of course, the quality and handling of the fish is extremely important to good sushi. But the rice, seasoning, sauces, and garnishes play a critical role, too!  The mix of flavors, expert preparation, even the presentation determine the quality of sushi. A top-notch sushi chef is an expert in selecting the perfect ingredients that bring out nuanced and delicious flavors in one another.
Myth: All sushi is raw fish.
Fact: The term "sushi" actually refers to the specially-prepared rice. Sushi rice is usually vinegared and seasoned with a little salt and sugar. In fact, many sushi rolls contain cooked fish, or no fish at all. Sushi can feature other meats or even be completely vegetarian (try a cucumber roll!). The term "sashimi" refers to raw fish that is thinly sliced.
Myth: All sushi is expensive.
Fact: Sushi prices vary widely. The price of a sushi roll depends on many different factors, including the skill it takes to put it together, the cut and species of fish, and how rare the specific ingredients might be. Sushi restaurants typically include lower-priced rolls as well as high-end delicacies on the menu. Whatever your budget, you can enjoy fresh, delicious, artfully prepared sushi rolls.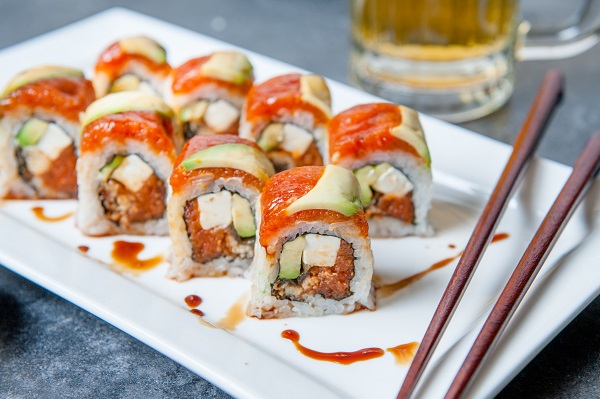 Myth: Sushi must be paired with sake.
Fact: Sake and sushi is not a traditional pairing. Sake is made from fermented rice, which traditionally is not considered a good match with rice-heavy sushi. However, contemporary sushi restaurants offer many kinds of sake, several of which go great with sushi – just ask your waiter. If sake isn't your "cup of tea,"  you can also pair sushi with beer or wine. Speaking of tea, you may want to simply order green tea with your sushi. Green tea helps to clean the palate between bites to sharpen your enjoyment of each bite of sushi.
Myth: Only get sushi on the day a fresh shipment comes in.
Fact: Same-day fresh is not ideal! The perfect fish for sushi is slightly aged. Sushi chefs specialize in serving fish at the perfect time. That means that the fish you are served may have been aged for a day or two to bring out its best flavor and texture. Shipments are timed so that fish are ready to serve any day of the week. So don't worry about timing your meal – any day of the week will work perfectly!
Enjoy Top Sushi in Las Vegas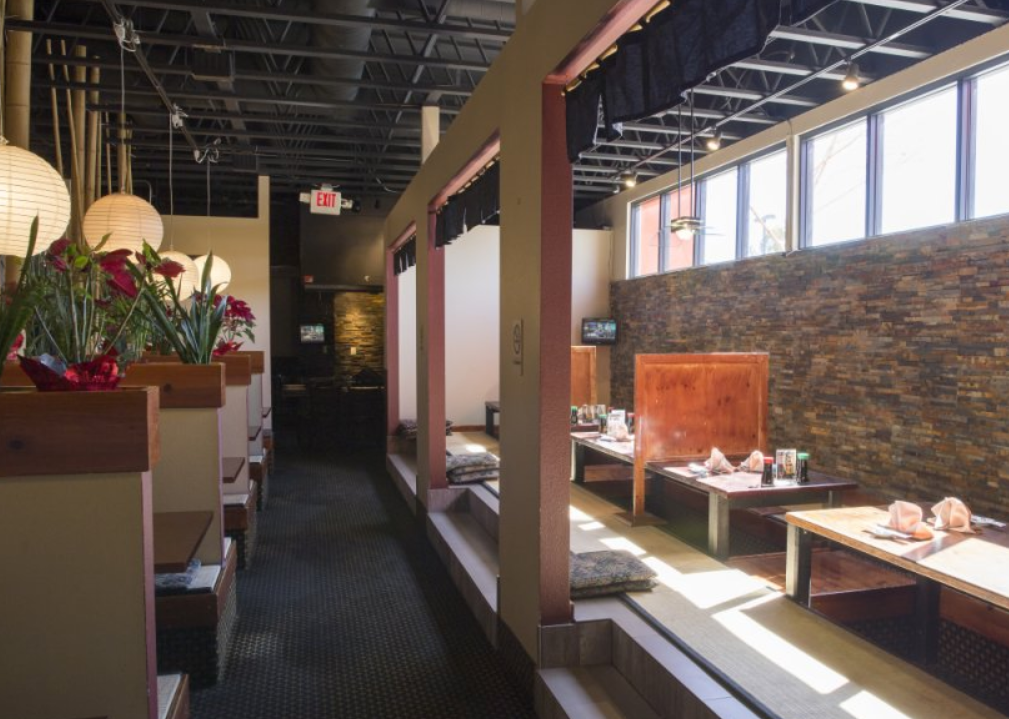 Las Vegas hosts some of the best restaurants in the country – and sushi is no different! Osaka Japanese Bistro, the first Japanese restaurant in Las Vegas, features a legendary sushi menu. Located on Sahara Ave just off the Las Vegas Strip and also in Henderson, Osaka's  has been the top sushi restaurant choice for Las Vegans for decades.  It's the ideal choice for an authentic Japanese dining experience, or for catering your Las Vegas event, food service or business. Come on in and learn more about sushi as you chat with our expert sushi chefs and enjoy a great sushi experience.
https://lasvegas-sushi.com/wp-content/uploads/2017/09/bigstock-Woman-eating-sushi-157995953.jpg
600
900
Osaka Japanese Bistro
https://lasvegas-sushi.com/wp-content/uploads/2017/02/OSAKA-LOGO-300x130.png
Osaka Japanese Bistro
2017-10-02 04:00:12
2017-12-18 16:30:18
These 5 Common Sushi Myths Will Surprise You