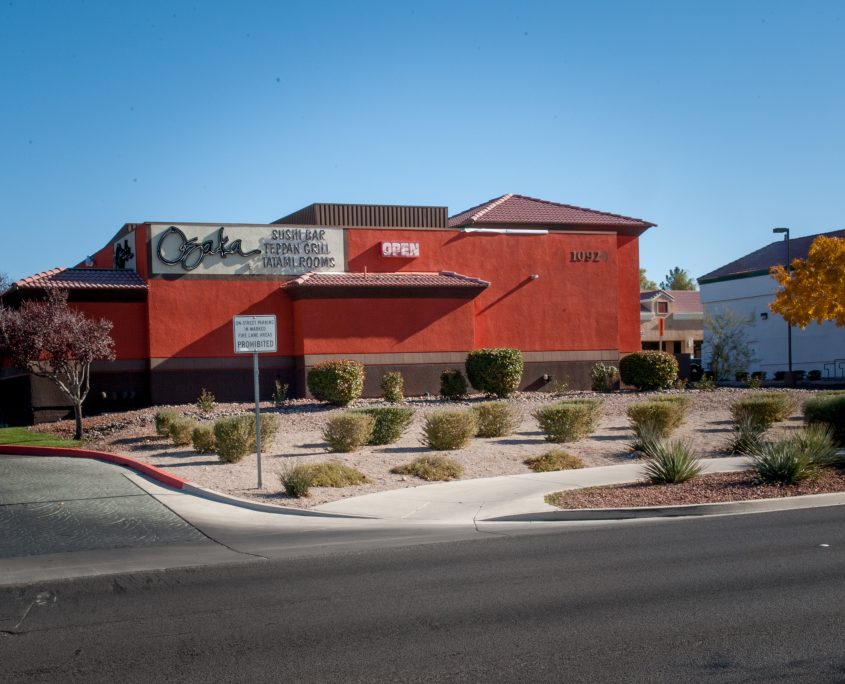 Osaka Japanese Bistro has provided one of the finest dining experiences in Las Vegas since 1967. Thousands of tourists and locals know they can get the freshest and best selection of sushi in town at Osaka, along with a huge selection of great, authentic Japanese food in a great, classic Vegas setting and location. But a lot of locals don't realize we also now have a Henderson restaurant, and it's definitely got its own vibe and atmosphere that Osaka fans should not miss.
Authentic Japanese Cuisine Selections at Osaka Japanese Restaurant
Located on Eastern and Sunridge Heights Pkwy in Sunridge Village Plaza, the Henderson Osaka Japanese restaurant has a spacious and contemporary style. The suburban location means you'll find easy access and ample space for parking. Inside, there's a trendy and modern space, with a generously-sized sushi bar and plenty of table seating, as well as multiple teppan grill tables for your own exciting live action food preparation experience. And of course, the restaurant also features traditional private tatami room dining. Osaka Henderson serves the same great menu as the original location, along with a wonderful side of live piano and jazz on weekend evenings for your enjoyment. What could be nicer?
Fine Japanese Dining on your Doorstep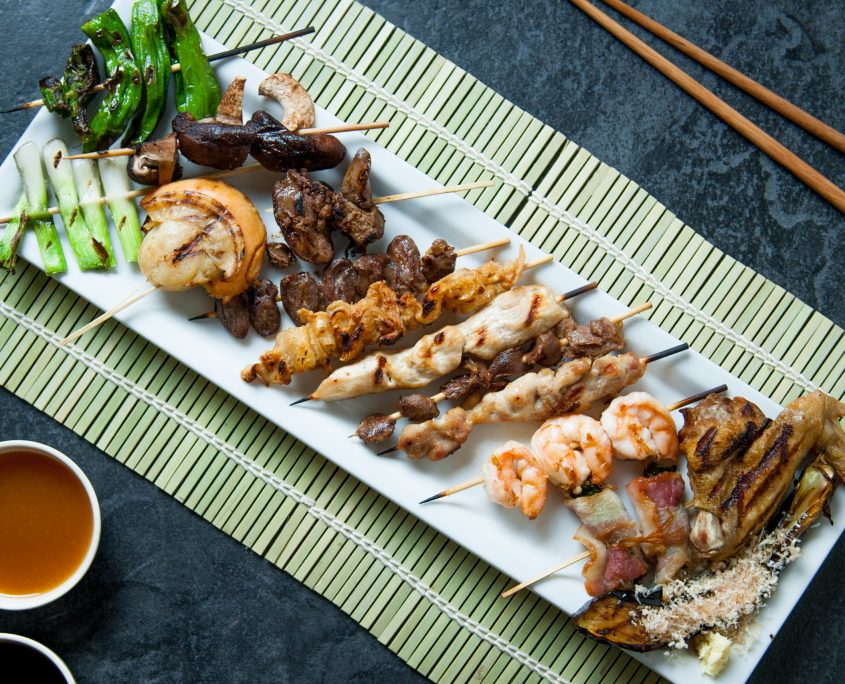 Osaka has always been known for serving the freshest, most authentic sushi in town, along with a huge menu of authentic, expertly prepared Japanese dishes. From slightly exotic appetizers, like tako wasabi (baby octopus in wasabi and sweet wine), to filling entrees, like shabu shabu (Japanese hot pot) and indulgent desserts, like tempura banana, our menu has something for every taste and appetite. We have so many choices we put them on five different menus:
Sushi

– our famous, award-winning sushi, nigiri and sashimi selections, including seasonal and rare items, fresh daily with the the best cuts of native fish from Japan. Come in for some Osaka original creations like the Rock & Roll (tuna, salmon, yellowtail,crab in cucumber) or the Kamikaze (eel, spicy tuna and avocado).

Teppan Grill

– our teppan master chefs will wow you by preparing your delicious hot meal before your eyes. Choose filet mignon, New York or rib steak, or enjoy grilled chicken. Our special selections include

WAGYU

beef, the very best Grade 5 beef from Japan, and tender Iberico pork from Spain. Enjoy your teppan grill meal with appetizer, soup, salad, fresh grilled vegetable and steamed rice. Reserve a teppan table for a memorable birthday or anniversary event, or just a fun evening out with friends or family.

Lunch Menu

– just coming off the golf course, on a lunch break from work or heading out for a lazy afternoon paddling on Lake Las Vegas? Then stop by our Henderson restaurant for a delicious lunch that will fill you up and not weigh you down. Start with a sushi roll of your choice, then pick from a selection of bento box lunches that showcase our wide range of authentic Japanese dishes prepared fresh for you. Or enjoy a dish of tasty noodles or a filling bowl of ramen and be on your way.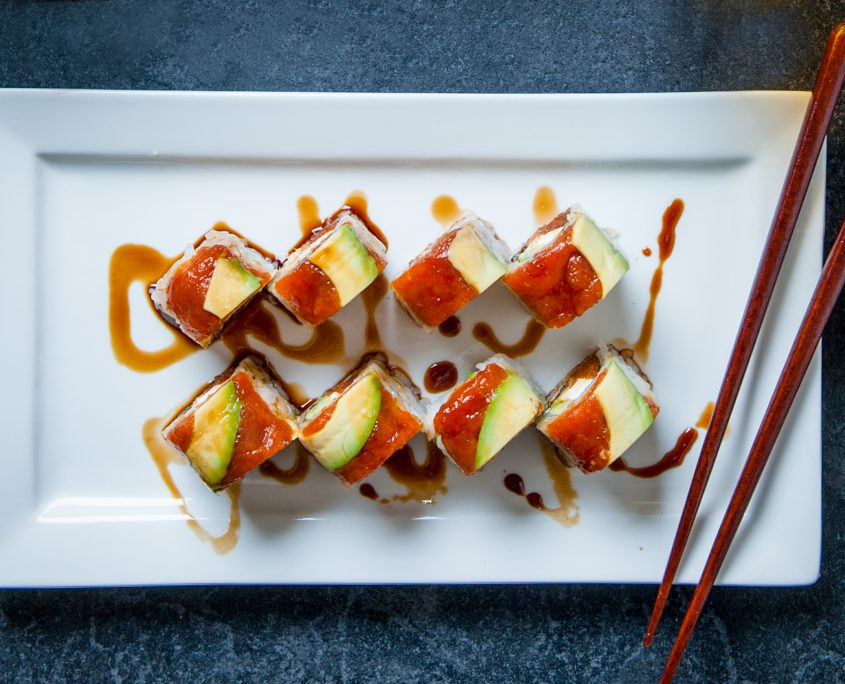 Kitchen Menu

– our kitchen menu is everything but the kitchen sink. Find everything your mom cooked for you (if you're from Japan) or try something new. This is our biggest menu with old favorites, like oyako don (egg and chicken over rice) and, the new, including 14 flavors (who knew?) of

yakitori

, or chicken skewers.

Late Nite Menu

– looking for a late night snack on your way home, or in between parties? Find appetizers, sushi and seafood dishes, as well as fried rice and yakitori specials. We have plenty of light meal choices at tempting prices during our late evening hours (after 10 pm).
Live Jazz in Henderson?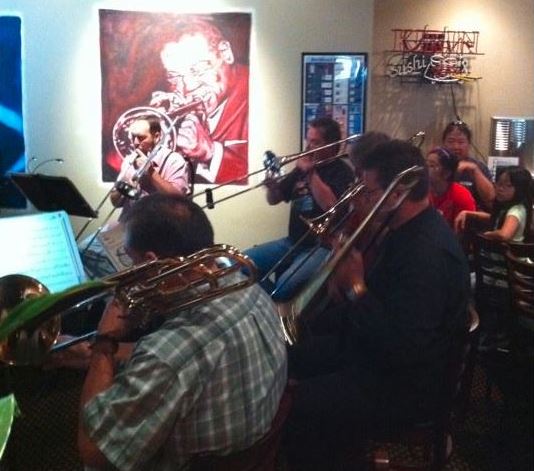 One of the best kept secrets in Henderson, our live jazz evenings add a musical spark to your dinner outing. Our owner Gene Nakanishi's great love of classical and jazz orchestral music is showcased in our specially designed Henderson restaurant. The jazz corner is a cozy space for our live musicians to play their hearts out for your pleasure. Enjoy live piano and jazz performances every Thursday, Friday and Saturday evenings, accompanied, of course, by great dining and friendly service. Check out recordings some of our piano and jazz performances.
Convenient Location for Henderson and Las Vegas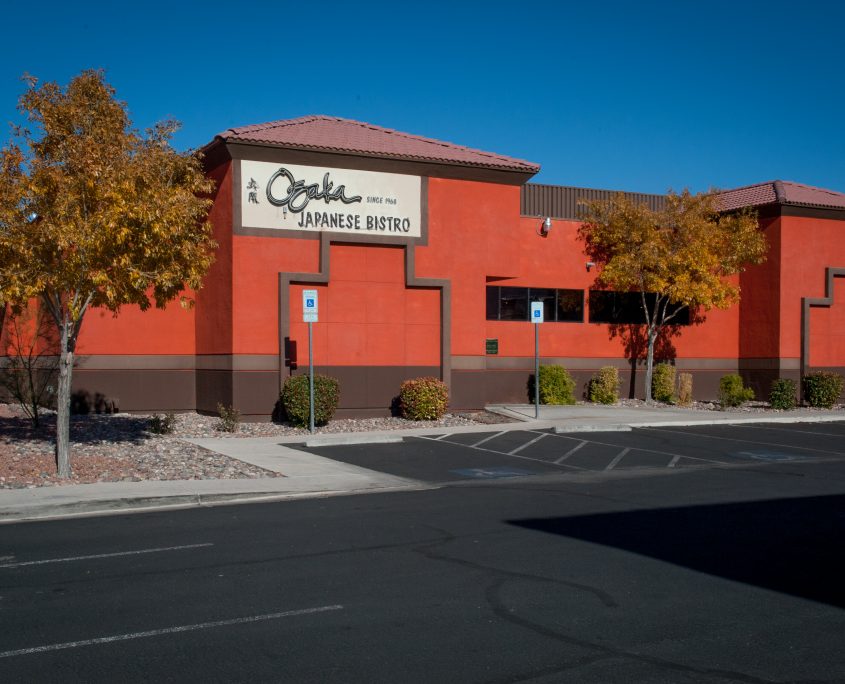 Whether you're already an Osaka Japanese Bistro fan, a Henderson local or a true-blue Las Vegan, what could be better than great food, good music and a lovely ambience? For those visiting Henderson area casinos such as the M Resort Spa Casino, the South Point Hotel Casino and Spa or the Green Valley Ranch Resort, or if you are on your way out to Lake Las Vegas, taking the Hoover Dam tour, or on a golf outing at one of our fine local golf courses, Osaka's Henderson restaurant is conveniently located on your way, not far from the 215 Beltway. Make your way to Osaka Japanese Bistro in Henderson and taste a bit of old Japan in style.
https://lasvegas-sushi.com/wp-content/uploads/2018/04/henderson-snip-e1524701802962.jpg
361
845
Osaka Japanese Bistro
https://lasvegas-sushi.com/wp-content/uploads/2017/02/OSAKA-LOGO-300x130.png
Osaka Japanese Bistro
2018-04-25 04:00:21
2018-04-25 16:17:10
Best Japanese Food in Henderson at Osaka Japanese Bistro