Japanese Table Manners
Before you visit a sushi restaurant in Las Vegas, prepare to enjoy a truly authentic experience by learning a few basic traditional Japanese table manners. This is one way to deepen your understanding of the rich Japanese culture related to dining and eating sushi. And, it is also a whole lot of fun!
Tatami Room Experience
If you can find a sushi bistro that serves food on a tatami floor instead of at a Western style dinner table,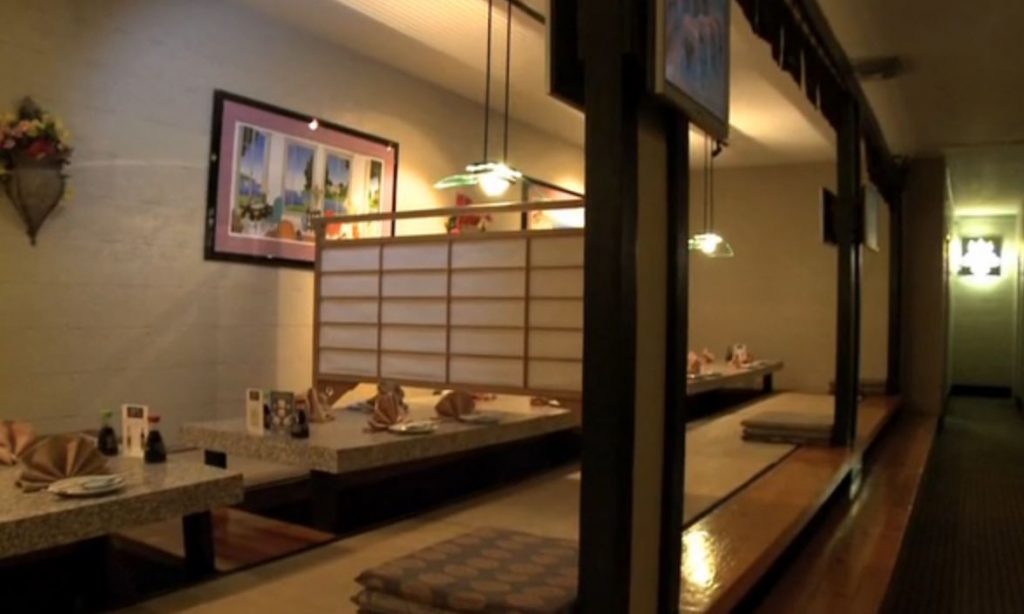 go there. You will immediately feel more immersed in the experience. There are certain things to keep in mind with a tatami floor: Take off your shoes before you step into the general eating area, and make sure that you do not step on any cushion except the one that you will be sitting on.
Before Eating Sushi
Before you put anything in your mouth (yes, even the sake), clean your hands with the wet towel, known as an oshibori, provided by your server. Everyone should order before anyone touches any of the appetizers. Every meal begins with the Japanese phrase, "I gratefully receive," pronounced itadakimasu.
If someone must eat right away before everyone at the table has been properly served, then that person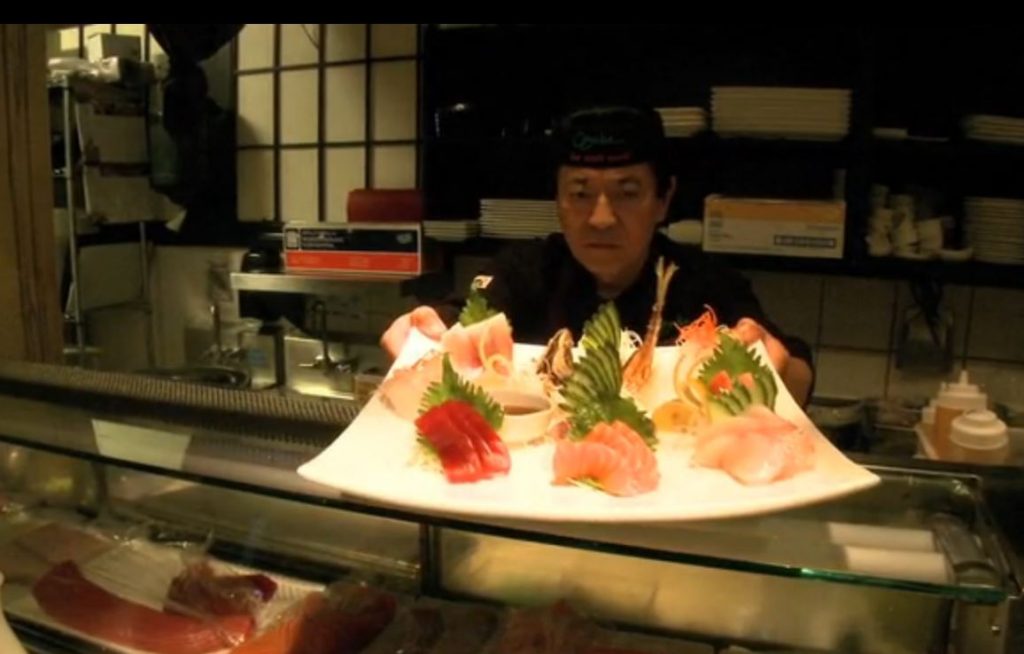 should not eat until the other people at the table say "please go ahead" or osaki ni dozo to that person.
Sushi Bowls and Dishes
Small bowls should be picked up and held close to the mouth. Large bowls and plates should not be lifted in this manner. When you are eating from shared dishes, use the opposite end of your chopsticks when you want to pick up or move food.
Drinking in a Japanese Restaurant
Japanese drinking etiquette means that no one starts drinking until everyone starts drinking in a salute, which resembles a toast. When you are drinking alcoholic beverages, then you should serve each other and never pour your own drink for yourself. Serve friends drinks as their cups empty.
Japanese Table Manners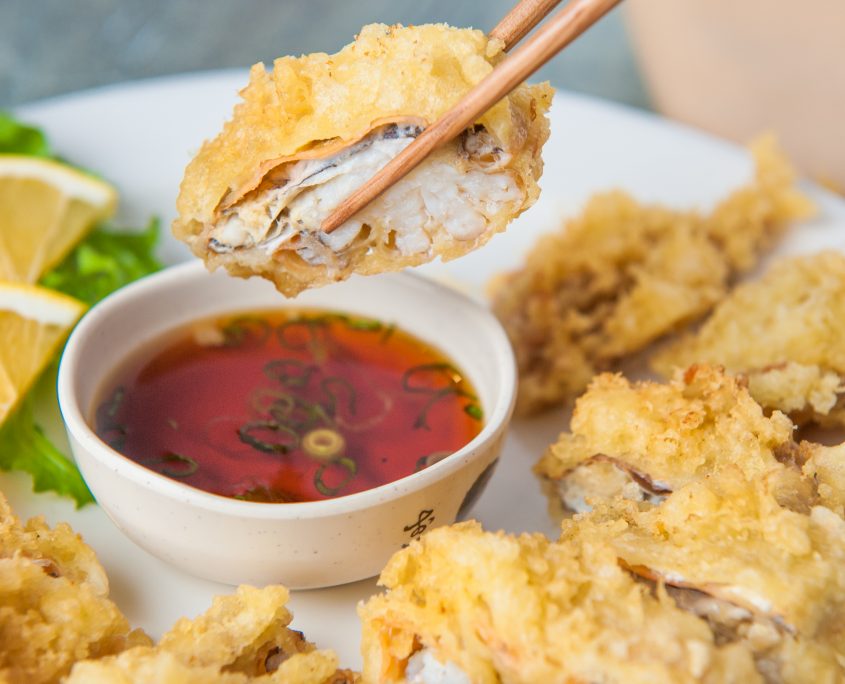 It is unacceptable to chew with your mouth open, audibly chew, burp or blow your nose at the table. If you must do these things, it is better to excuse yourself from the table completely and visit the restroom.
Should I Finish My Sushi?
Unlike Western society, it is good manners to finish every last morsel of your food in Japanese culture. If you know that there will be items on the menu that you cannot eat, you should request a substitute at the beginning of the meal. If you are surprised by a dish, then it is more polite to touch none of the dish than to eat some of it.
After Finishing your Japanese Meal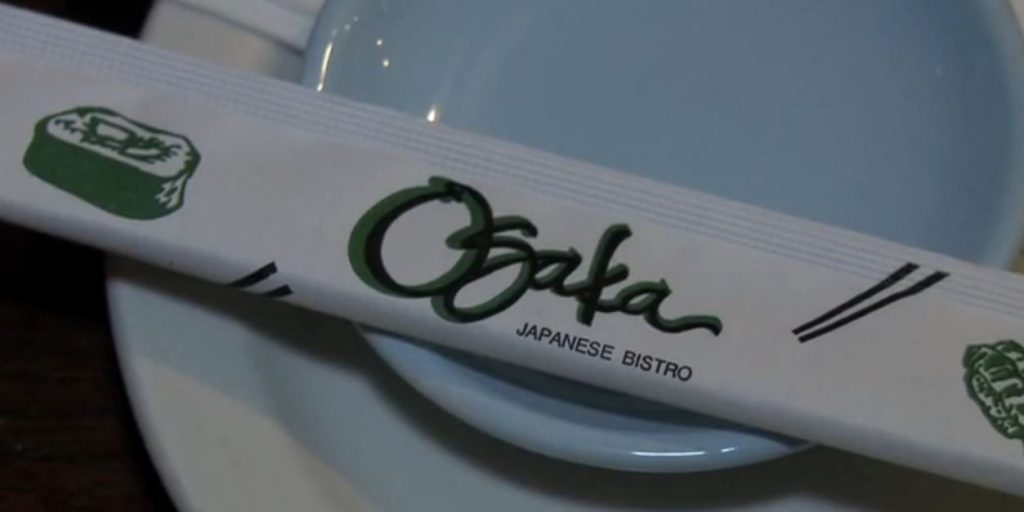 Your setup should look the same after the meal as it does before the meal. Return every dish to its
starting position, including putting all of the lids back on the serving dishes that you use. Your
chopsticks should end up back in their paper holders or on the specialized chopstick resting area.
After finishing the meal, the phrase "thank you for the feast," pronounced gochisosama deshita, is appropriate to say to the cook.
At local's long-time favorite Osaka Japanese Bistro in Las Vegas and Henderson, Nevada, we serve a broad menu of authentic Japanese cuisine in an authentic atmosphere, including tatami room, sushi bar or teppanyaki experience.
https://lasvegas-sushi.com/wp-content/uploads/2017/02/OSAKA-LOGO-300x130.png
0
0
Osaka Japanese Bistro
https://lasvegas-sushi.com/wp-content/uploads/2017/02/OSAKA-LOGO-300x130.png
Osaka Japanese Bistro
2016-05-23 07:06:17
2017-08-29 09:43:13
Sushi Etiquette in Las Vegas