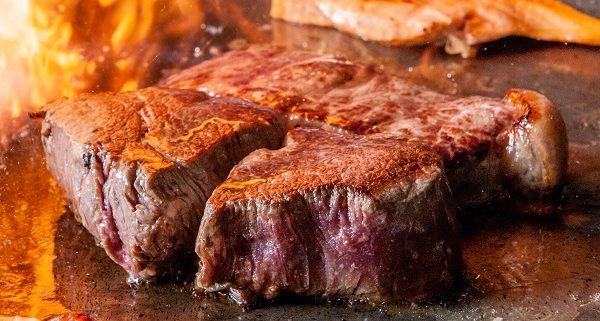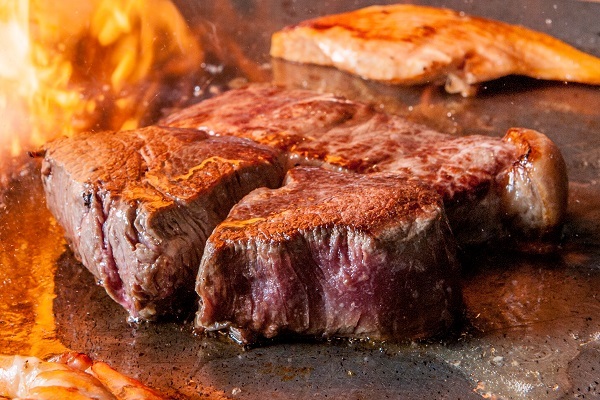 When it comes to indulging in a great dinner, steak and seafood usually top the list. It's important to keep in mind, however, that not all seafood is created equal. If you want a truly incredible experience, elevate your plate with an award-winning combination: steak and sushi.
Las Vegas just happens to have one of the country's premier Japanese steak and sushi houses right here in town. Osaka Japanese Bistro features masterful sushi creations that could stand alone, but why should they have to?
Take a look at a few of our favorite reasons why steak and sushi offer the perfect food pairing.
Great Japanese Steakhouse and Award Winning Sushi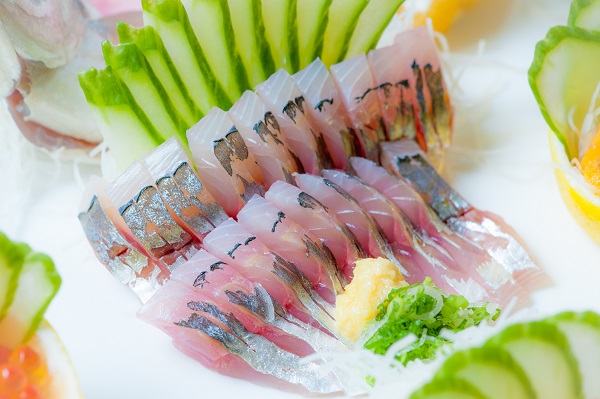 Osaka's amazing sushi is an experience all by itself. Award-winning sushi rolls, and fresh perfect cuts of sashimi and nigiri provide an infusion of flavor sensations worthy of a night out on the town.
At Osaka in Las Vegas, we like to up the ante, so to speak, on the experience we offer our guests. We also offer a full menu from our Teppan grill, which features everything from outstanding appetizers to filet mignon that will make your heart melt. Best of all? We invite you to perch yourself alongside our Teppanyaki chefs so you can enjoy an interactive experience with your steak and sushi selections.
Pairing Steak and Sushi for a Mouthwatering Dining Experience
Steak and sushi certainly have very little in common. But, together they're a great combination of flavors and, when done right, they'll both make your mouth water. Why are they so great together? Great steak doesn't require a ton of seasonings and spices, as the meat should speak for itself. On the other hand, creative sushi invites folds of flavor that play upon each other by way of sauces, toppings, and textures. After you enjoy a bite of succulent steak, your taste buds will be excited to receive the fish-inspired flavors coming their way next.
Naturally, you could go the simple route, opting for traditional rolls that have simpler ingredients and lighter flavors. Either way, if you enjoy food made fresh by craftsmen skilled in their culinary specialty, the flavors of steak sizzled to perfection by our teppanyaki chef and sushi crafted by our sushi master, you will be rewarded with an amazing dining experience.
Don't Decide Between Steak and Sushi!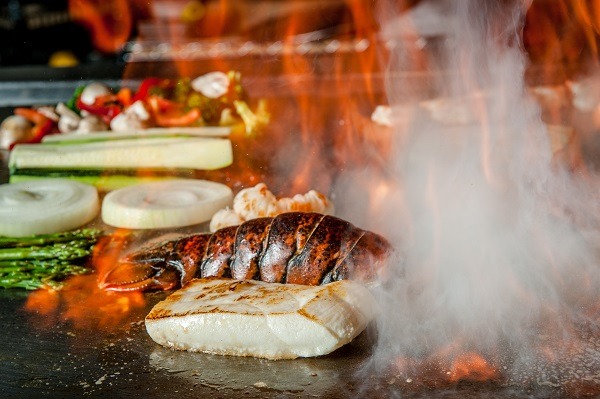 Nobody said you need to decide between a steakhouse and a sushi experience. These two elements are the perfect marriage for a great night out, and thanks to Osaka's extensive menu, there are plenty of items for you and your dining partners to sample and share throughout the evening.
Osaka Japanese Bistro is Las Vegas' premier steak and sushi establishment. From unbeatable date nights to family-friendly outings and group get-togethers with friends, we've happily been serving locals and visitors to Las Vegas since 1967. In fact, Osaka was the first Japanese restaurant in Las Vegas, and we're proud to say we've accumulated quite a collection of awards since that time. If you're craving incredible steak and unforgettable sushi, we invite you to stop by and see us! Feel free to ask our servers and chefs which combinations are their favorites!
https://lasvegas-sushi.com/wp-content/uploads/2017/01/OSAKA-7174.jpg
400
600
Osaka Japanese Bistro
https://lasvegas-sushi.com/wp-content/uploads/2017/02/OSAKA-LOGO-300x130.png
Osaka Japanese Bistro
2018-02-27 12:28:12
2018-02-27 12:29:49
Steak and Sushi: A Great Combination