Planning to dine on Japanese food in Las Vegas?  Consider making your Japanese meal even more of an authentic and enjoyable experience by adding a glass or two of your preferred sake. Sake is a popular Japanese alcoholic drink made of fermented rice, koji yeast, and water. It occupies a special place in Japanese dining, with its distinguished history and it even offers some health benefits.
Sake: An Ancient and Enjoyable Japanese Tradition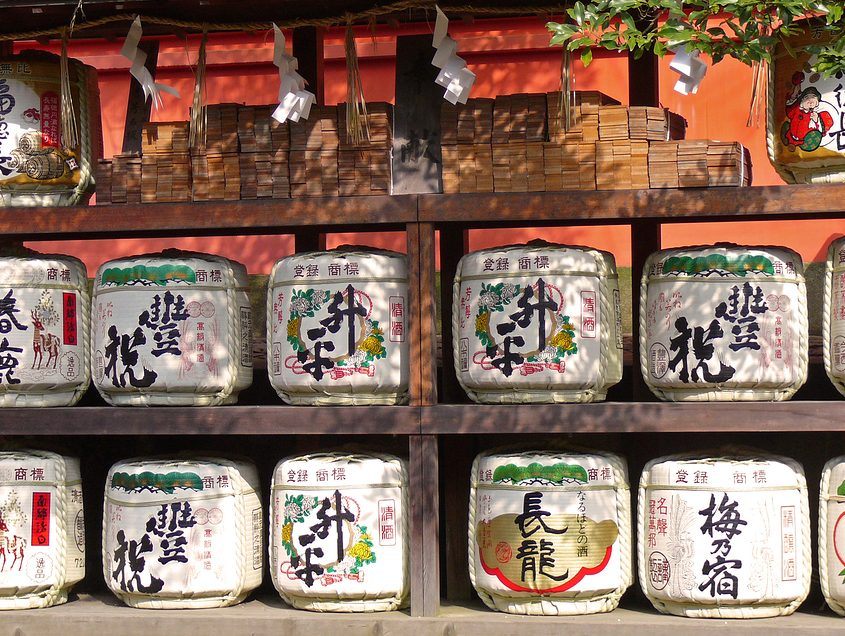 In Japan, sake is known as nihonshu (sake is a broader term that means liquor).  Local Japanese may also commonly call it seishu ("clear liquor") when ordering. Sake is actually a beer and not a wine, since it is a beverage fermented from a grain (rice) and not from fruit. However, it is not carbonated and is closer in taste to wine than beer.
Typically, sake carries an alcohol content of 15% to 20%. Sake has a more delicate flavor when compared to wine which is more acidic. The minerals in Japanese water lend their own distinctive flavor.  These elements help make sake a bit gentler on the stomach than wine or other alcohols, although it still carries a full alcohol hit that you will discover if drinking it on an empty stomach. A health benefit of drinking sake in moderation is its selenium. As soybean dishes also offer a healthy amount of selenium, your thyroid will benefit from a visit to a Japanese table.
Originating in China, sake was first popularized in Japan and has been brewed there for at least 2,000 years.  Brewing methods were perfected in monasteries in the 12th to 15th centuries. After the invention of wooden brewing vats, mass production was now possible outside monasteries, resulting in widespread availability of the brew. There are over a thousand active sake brewers today, providing a wide variety of fine sakes to choose from. Regional varieties, based on unique combinations of rice varieties and types of yeast, have developed their own flavors, characteristics and fan bases.
Sake varieties for every meal or occasion
Among the many choices of sake, some favorite types stand out and are well enjoyed in Japanese restaurants, sushi bars and homes: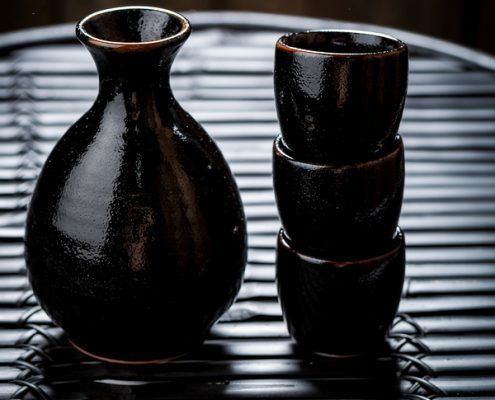 Daiginjo is a fragrant and highly sought-after sake. Served chilled, it has been painstakingly made from rice that's highly polished. The percentage of the rice grain remaining is stated on the bottle.
Junmai daijinjo is its "pure rice" edition. Junmai is brewed strictly without additives like sugar or distilled alcohol that occur in Honjozo sake. Junmai sake—robust, traditional, often with memorably floral tones—is usually enjoyed at room temperature.
Nama, a sweet sake, is unpasteurized. It must be kept refrigerated. Nigorizake is creamy, sweet, and ricey—you'll even find tiny rice bits in it.
The nihonshu-do (Sake Meter Value) is the specific gravity of a sake. It tells how much sugar created through fermentation turned from sweetness into alcohol. A high number such as 10 has traditionally indicated dryness in the dry-to-sweet scale.
Sake might remind those who enjoy it of apples or pears, or citrus zest, perhaps melon or cucumber. Some might be more reminiscent of nuts or caramel, and some has a captivating, vanilla-like scent. Other varieties have a mouth-feel like sherry, and, infused with yuzu or berries, can be served in the style of a dessert wine.
Enjoying the Sake Experience
Brought to the table in flasks called tokkuri, sake is paired with, of course, Japanese food or salty snacks. And most sakes go very nicely with Asian food in general.
Interestingly, as with grape wine, the drinking vessel will impact the taste. Connoisseurs may serve fine sake in crystal, to celebrate the aroma, much as wine-tasters do. Drinking from the elegant, saucer-like sakazuki, or perhaps a little, round ochoko, or even a wooden masu can add flair to festive occasions.
The most popular sake in Japan, soshu, is served cold. In contrast, junshu, a richer brew, can be enjoyed cold or warm. The pricey, aromatic jukushu is served at room temperature.
No matter how it's served, when it comes, pour it out as an offering to others, and let others pour for you. After your dinner partner pours for you, take a sip before placing your sake back on the table.
As we've already noted, many fine sakes are best when chilled. Others might be perfectly delightful when gently warmed in a water bath. Different temperatures draw out different characteristics. Our experienced restaurant staff will be able to describe the nuances in temperatures.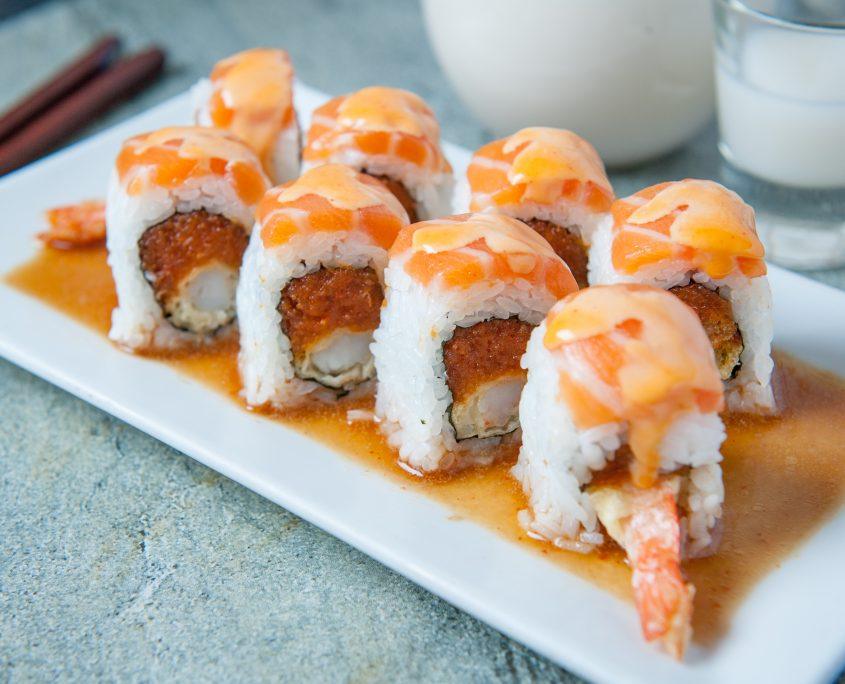 Enjoy your sake with food like your favorite sushi rolls, or with a complete meal or a teppanyaki grill experience. Drink it with a delicious Osaka dessert, or enjoy it as a before or after dinner drink. However and wherever you enjoy sake, you will find it a satisfying and enriching experience. And when dining with us, please don't hesitate to ask your server for recommendations for a fine sake to accompany your meal at Osaka Japanese Bistro.
https://lasvegas-sushi.com/wp-content/uploads/2017/02/OSAKA-LOGO-300x130.png
0
0
Osaka Japanese Bistro
https://lasvegas-sushi.com/wp-content/uploads/2017/02/OSAKA-LOGO-300x130.png
Osaka Japanese Bistro
2017-04-26 16:33:12
2017-04-26 16:36:37
All About Sake