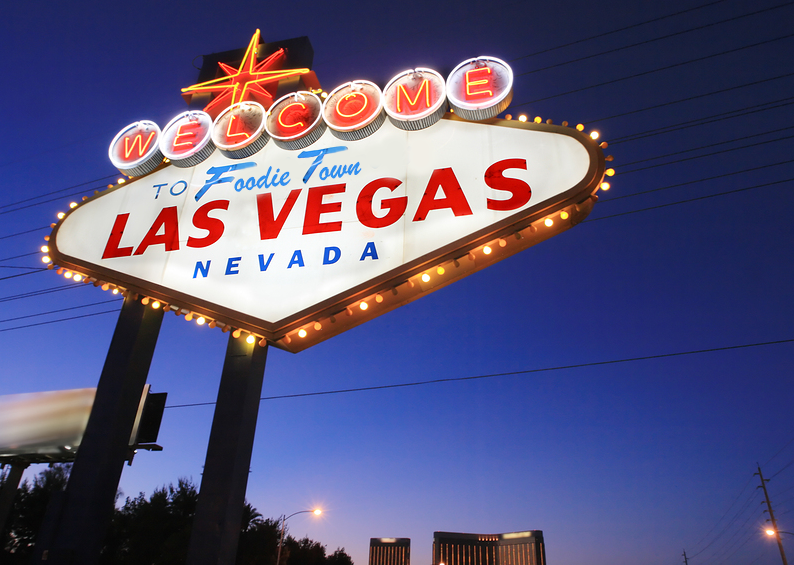 Fun Restaurants in Las Vegas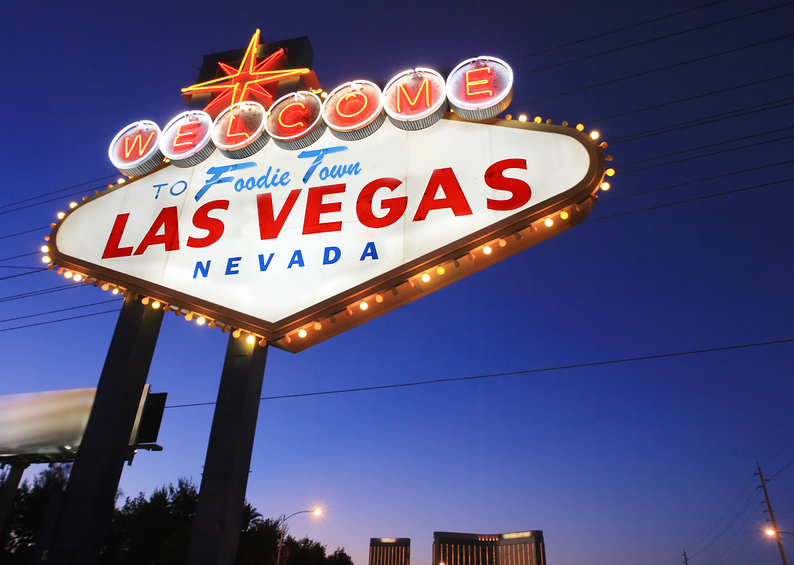 Bright lights, high-kicking ladies in feathery costumes, impersonators, and FOOD. Las Vegas is known for all of the above. It is one of the entertainment capitals of the world and has undoubtedly grown to be a major foodie destination as well. Not surprisingly, there are a few local eateries that combine these two features. For those who want to make the most out of their mealtimes, here are 5 fun restaurants in Las Vegas:
Peppermill
If you're looking to step back to retro-Vegas times, this Restaurant & Lounge is for you. The Peppermill will transport you to a neon paradise decked out with glowing pinky-purple lights, indoor trees, and plastic plants. The jars of colored sugar on the tables will inspire you to order a nice big Cup O' Joe just so you can use it. Sometimes there's a photographer walking around who will take a complimentary souvenir photo of your group. The American-diner theme is reflected throughout its eclectic menu which offers everything from New York Steak and Fettuccine (yes, as one dish!) to the Fruit Fantasia Waffle. Or maybe you'll just enjoy the Colossal Sundae as your entrée? Hey, it's Vegas, indulge a little!
Website: www.peppermilllasvegas.com
Location: 2985 South Las Vegas Boulevard, Las Vegas, NV Map
Capo's Italian Cuisine
Vegas was built by the mob. Therefore, it would only be fitting that there be a mob-themed restaurant in Las Vegas. At Capo's, the fun starts with the search for the door because this place is reminiscent of a speakeasy complete with a hidden entrance and wise guy doorman. Once inside, the tufted red booths, dark woods, and antique chandeliers will make you feel as though you might be sitting down to have a meal with the Godfather himself. And the food? There's nothing but great Italian everything with special touches that make each dish on this menu delizioso. Start with the Caesar salad topped with meatballs and finish with some Connoli! Everyone is welcome to eat at like a mobster at Capo's- if they can find the door.
Website: caposrestaurant.com
Location: 5675 West Sahara Ave, Las Vegas, NV 89146 Map
Switch Steak
If you love yourself a great steak and have décor ADD, this is the perfect place for you. Switch is an upscale steakhouse with an entertaining twist. Whilst enjoying your gourmet dining experience, you might notice the lighting, ceiling, and walls changing and think you've gone mad. No, they didn't slip LSD into your food. The décor actually switches every twenty minutes, hence the restaurant's name. (Ahhh, how clever!) As though the magic walls weren't cool enough, there are also windows overlooking the Encore Beach Club making the ambiance here even more unique and amazing.
Website: www.wynnlasvegas.com
Location: 3131 South Las Vegas Boulevard, Las Vegas, NV 89109 (Inside the Encore) Map
Heart Attack Grill
Its patented motto "A Taste Worth Dying For "® pretty much sums up this good, honest American burger and fries joint. Home of the World's Most Calorific Burger (The Quadruple Bypass Burger ®), the Heart Attack Grill is one place that doesn't make you feel guilty for enjoying a little grease now and again. The fries at the all-you-can-eat fries station are literally deep-fried in pure lard AND you can put cheese on them. Sexy nurses act as your waitresses at this hospital themed restaurant. They may not be real, certified nurses, but they can surely help push you out in a wheelchair if things get too heavy.
Website: www.heartattackgrill.com
Location: 450 Fremont Street, Las Vegas, NV 89101 (Near Neonopolis) Map
Osaka Japanese Bistro
Nothing says 'fun' better than sushi, sake, friends and fire. Fire? Yes, at Osaka Japanese Bistro you can have a teppanyaki grill dinner, which is basically like having dinner and a show! A trained teppanyaki chef will masterfully prepare your meal of choice right in front of you and your friends. You'll see a variety of spatula tricks, flying foods, and, if you're lucky, maybe the chef will do the flaming onion volcano. If you're not into fire, they also have more traditional style tatami rooms where you and your friends can kick off your shoes (or heels) and dine on boats of fresh sushi with familiar and creative flavors.
Website: www.lasvegas-sushi.com
Location 1: 4205 West Sahara Ave. Las Vegas, NV 89102 Map
Location 2: 10920 South Eastern Ave. Henderson, NV 89052 Map
Experience the Fun of Dining in Vegas!
These restaurants offer great food and Vegas-style entertainment. They are all also one-of-a-kind Las Vegas-only establishments. So the next time you're in town and craving some excitement, consider trying one of these fun restaurants!
Contributed By Dera Masunaga
https://lasvegas-sushi.com/wp-content/uploads/2012/12/Welcome-Vegas-Sign-Foodie-Town3.png
565
794
Osaka Japanese Bistro
https://lasvegas-sushi.com/wp-content/uploads/2017/02/OSAKA-LOGO-300x130.png
Osaka Japanese Bistro
2012-12-13 19:30:52
2018-09-28 15:29:53
Fun Restaurants in Las Vegas