Best Sushi Restaurants in Las Vegas
Despite the fact that it is landlocked, Las Vegas is a great city to enjoy some of the best sushi. You can get sushi at all different price points from $ to $$$$$. There are many sushi restaurants in Las Vegas, so it might be difficult to determine which one you should try. The new Nobu in Caesar's Palace would be the newest place on the strip, but the experience will definitely cost you. If you're looking for something that is still going to be memorable and mouthwatering, but for a $-$$ budget you might want to venture off the strip for this meal.
Kaze
(À La Carte Sushi and All-You-Can-Eat Sashimi)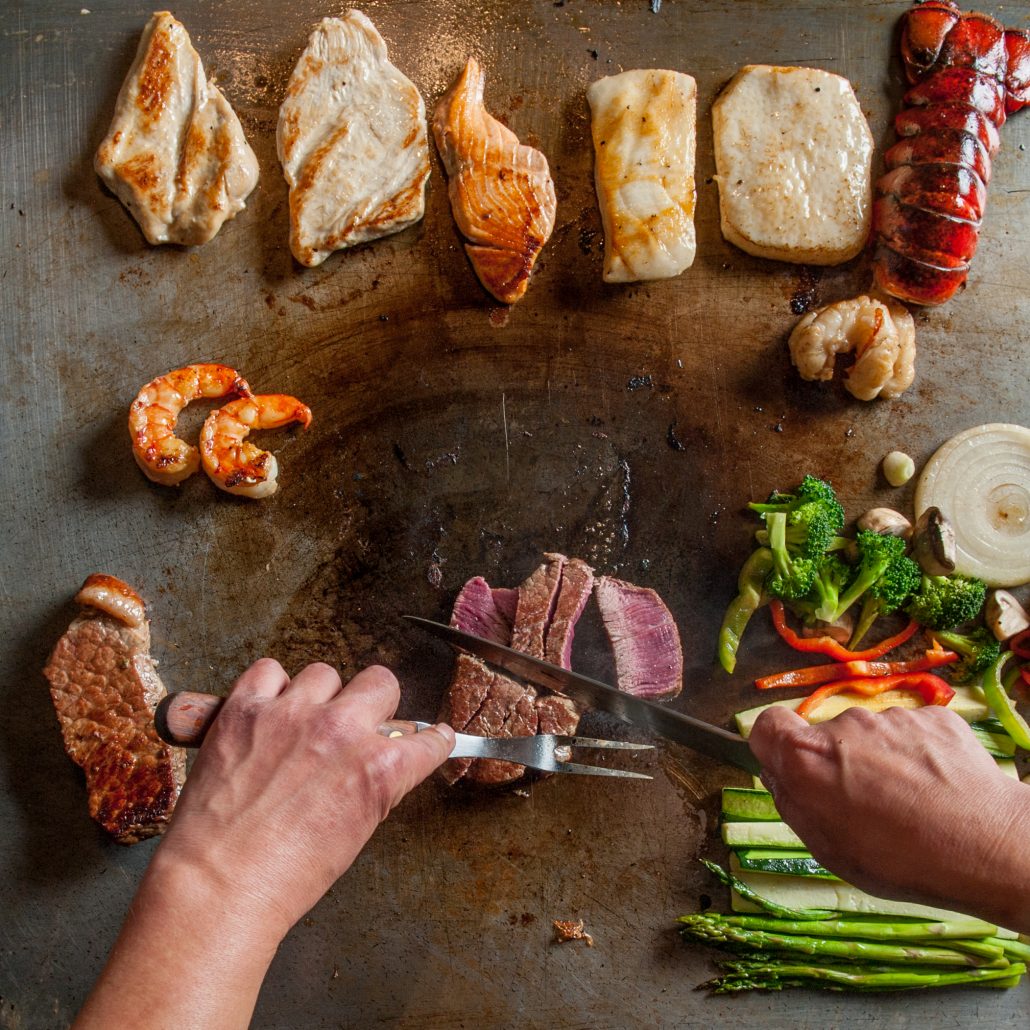 Kaze Sushi is Las Vegas' newest gem of a sushi restaurant. It just opened in January and has already become a crowd favorite. Most sushi restaurants in Las Vegas offer All-You-Can-Eat sushi where you waste valuable stomach space with the rice; Kaze Sushi has All-You-Can-Eat SASHIMI (All the good stuff without the filler!) at a price point of $20. That means you can order the unlimited sashimi special AND still be able to order a few delicious rolls and unique appetizers to accompany your sashimi extravaganza. The owner takes great pride in the quality of his product so everything is fresh. The vibes here are hip and trendy, yet refined. If you're a die-hard sushi lover who appreciates authentic Japanese cuisine and is into Japanese fusion, this will totally be your new hangout spot.
Location: 3400 S Jones Blvd, Las Vegas, NV 89146 Map
Kaze Yelp Page
Osaka (À La Carte Sushi)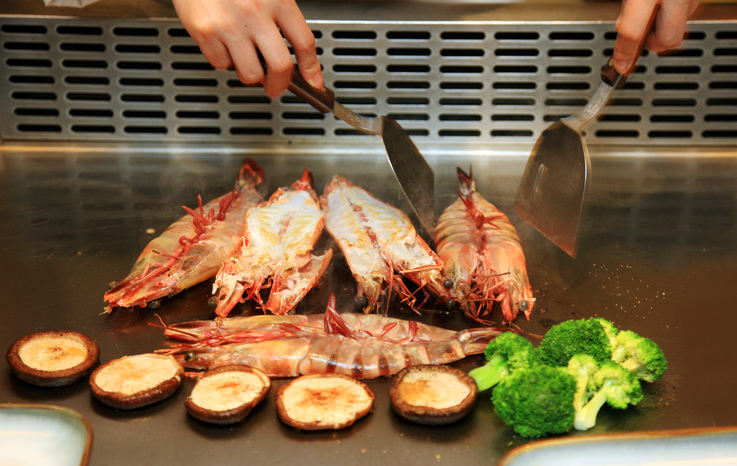 Osaka is Las Vegas' original Japanese restaurant and sushi bar. It has been serving up quality, authentic Japanese delights since 1967. There are no frills at this low-key sushi place, just good ingredients and good chefs. These talented sushi chefs have developed some unique sushi rolls like the steak roll whose combinations of flavors and textures are sure to please. Osaka Japanese Bistro's popularity and longevity can be credited to its satisfying food. Just ask one of their many dedicated repeat customers! If you are looking for a true taste of Japan and something a little exotic, Osaka offers a few delicacies that you can normally only find in Japan such as Awabi (live abalone), Aoyagi (live surf clams), Katsuo (bonita), Kanpachi (rudderfish), Sayori (Halfbeak) and Blue Fin Toro (tuna belly). You must experience these rare treats for yourself.
Location 1: 4205 W Sahara Ave, Las Vegas, NV 89102 Map
Osaka Las Vegas Yelp Page
Location 2: 10920 S Eastern Ave, Henderson, NV 89052 Map
Osaka Henderson Yelp Page
Oyshi  (All-You-Can-Eat Sushi)
The tagline "Sushi, Sake, and Fun" pretty much sums up what you'll experience at Oyshi. This is a more typical Las Vegas style All-You-Can-Eat sushi joint, but a cool one. The space here is roomy and has an urban feel. Sleek, modern furniture is mixed with street art wall murals and mood lighting. Sushi rolls here are of good taste and quality. Dessert (which is included with your All-You-Can-Eat meal) is the awesome end to a filling meal. Choose from the exotic Green Tea Tiramisu to the delightful Berry Parfait. During 'Ladies Night' from 11pm-2am, ladies get a discount on All-You-Can-Eat dinner prices. On Mondays and Tuesdays, you can get 2 for 1 sake. They also have private rooms that you can request for large parties.
Location:7775 S Rainbow Blvd, Las Vegas, NV 89113 Map
Oyshi Yelp Page
Other Las Vegas Restaurants
Photo courtesy of
Las Vegas in Pictures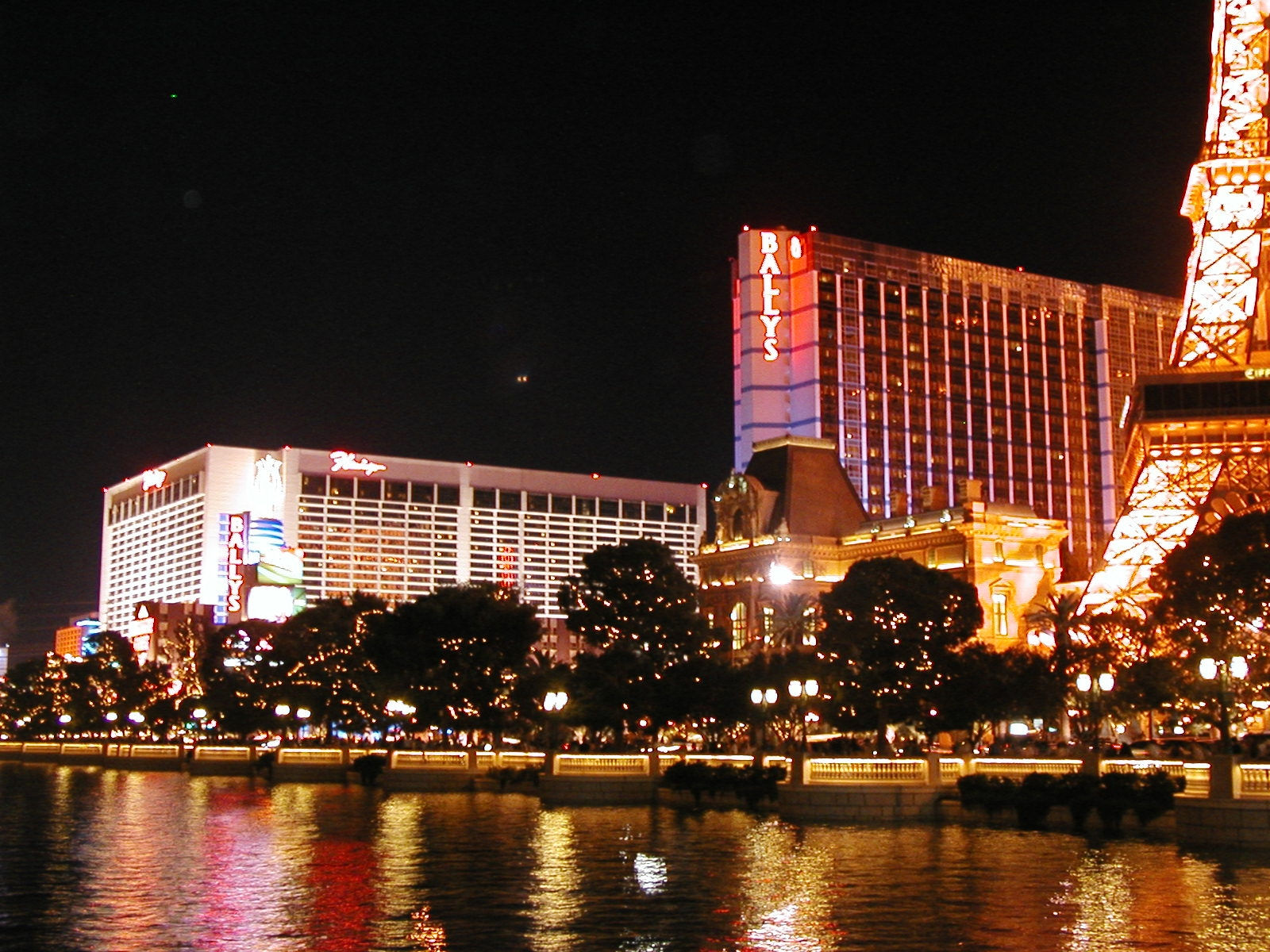 Looking for something a little closer to the hotel? Try one of these: Top Restaurants in Las Vegas: Best Views of the Strip.
Contributed by Dera Masunaga
https://lasvegas-sushi.com/wp-content/uploads/2017/02/OSAKA-LOGO-300x130.png
0
0
Osaka Japanese Bistro
https://lasvegas-sushi.com/wp-content/uploads/2017/02/OSAKA-LOGO-300x130.png
Osaka Japanese Bistro
2013-03-26 21:04:24
2018-09-28 15:27:50
Best Sushi Restaurants in Las Vegas: Where the Locals Go