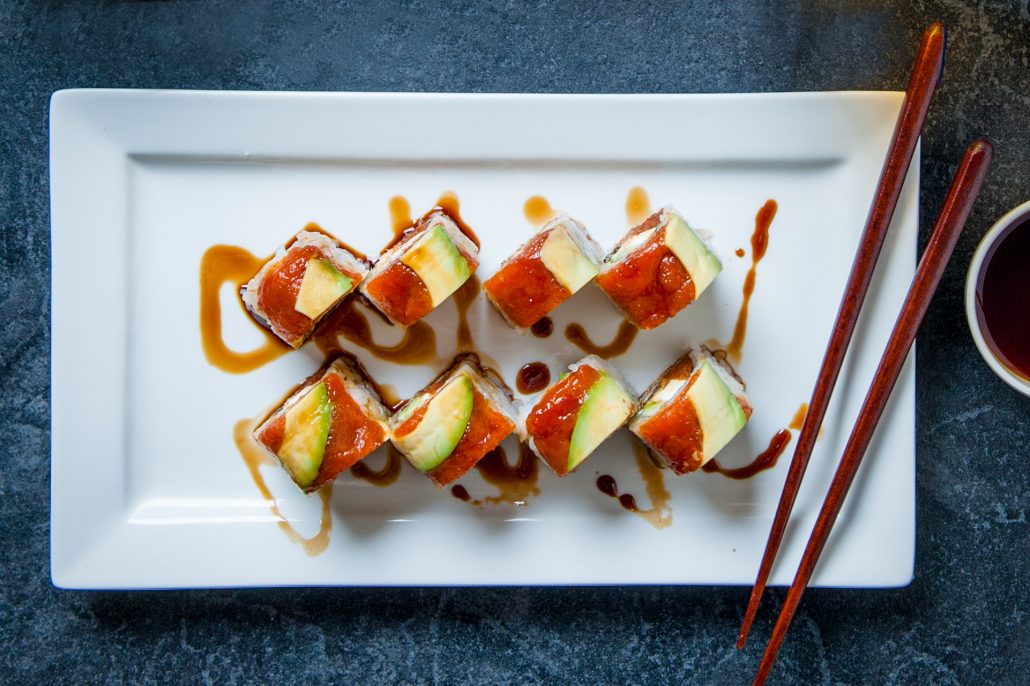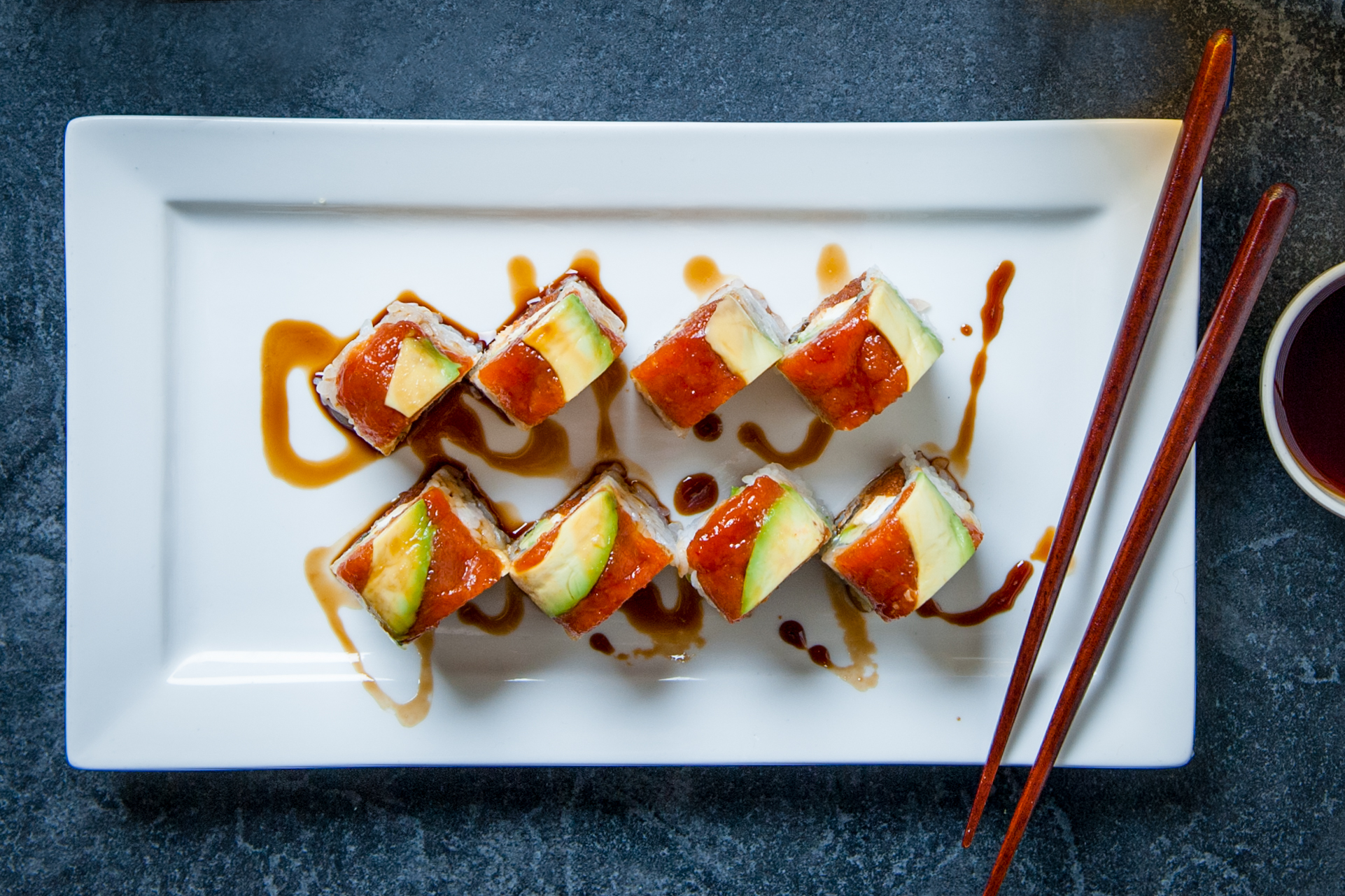 As you sit back and enjoy that exquisite sushi roll at Osaka in Las Vegas or your favorite Japanese restaurant in your hometown, have you ever wondered just what it takes to learn and master the delicate art of making great sushi? Turns out that making sushi is a lot more complex and subtle a specialty than you might think. Skilled sushi chefs who prepare truly authentic Japanese sushi go through years of rigorous training, often up to 10 years, to become an itamae, or sushi master.
Becoming an Itamae or Sushi Chef
In Japan, the title of a head sushi chef, or itamae, is an exceptionally prestigious and revered title. It is not loosely awarded and only the best of the best get to have it. The term Itamae translates to "in front of the board", that is this is the person in charge of all that happens on the board where sushi preparation takes place. They are charged with the responsibility of preparing sushi, ruling the sushi kitchen, and pleasing the guests. An itamae in Japan is highly revered and honored.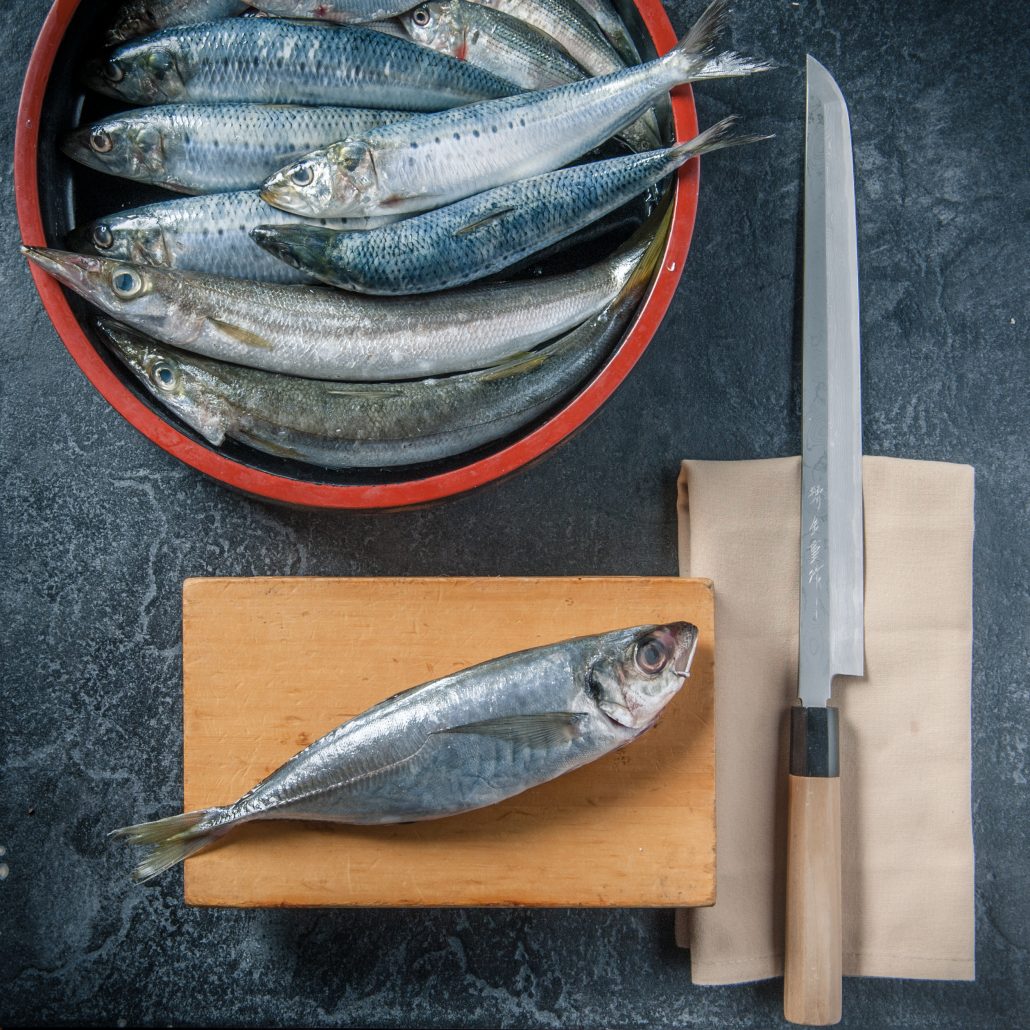 Aspiring itamae students must come prepared for grueling training and the challenges of the trade. To begin with, great sushi making demands excellent manual dexterity. Sushi makers must have expert knife skills and be able to achieve absolute precision. And the art of sushi making demands creativity in order to build a distinct and memorable sushi menu and reputation.
Expert knife skills are important to be able to cut fish different types of fish expertly and precisely in order to bring out the best pieces of the fish. In sushi preparation, rice and the careful mixing of sauces and arrangement of other ingredients must also be very exact. Neatness and accuracy are crucial.  Each sushi making session must result in perfect rolls, including carefully prepared sushi rice with exactly the proper balance of vinegar and salt, that present a visually stunning and deliciously perfect piece of sushi for the guest with each bite.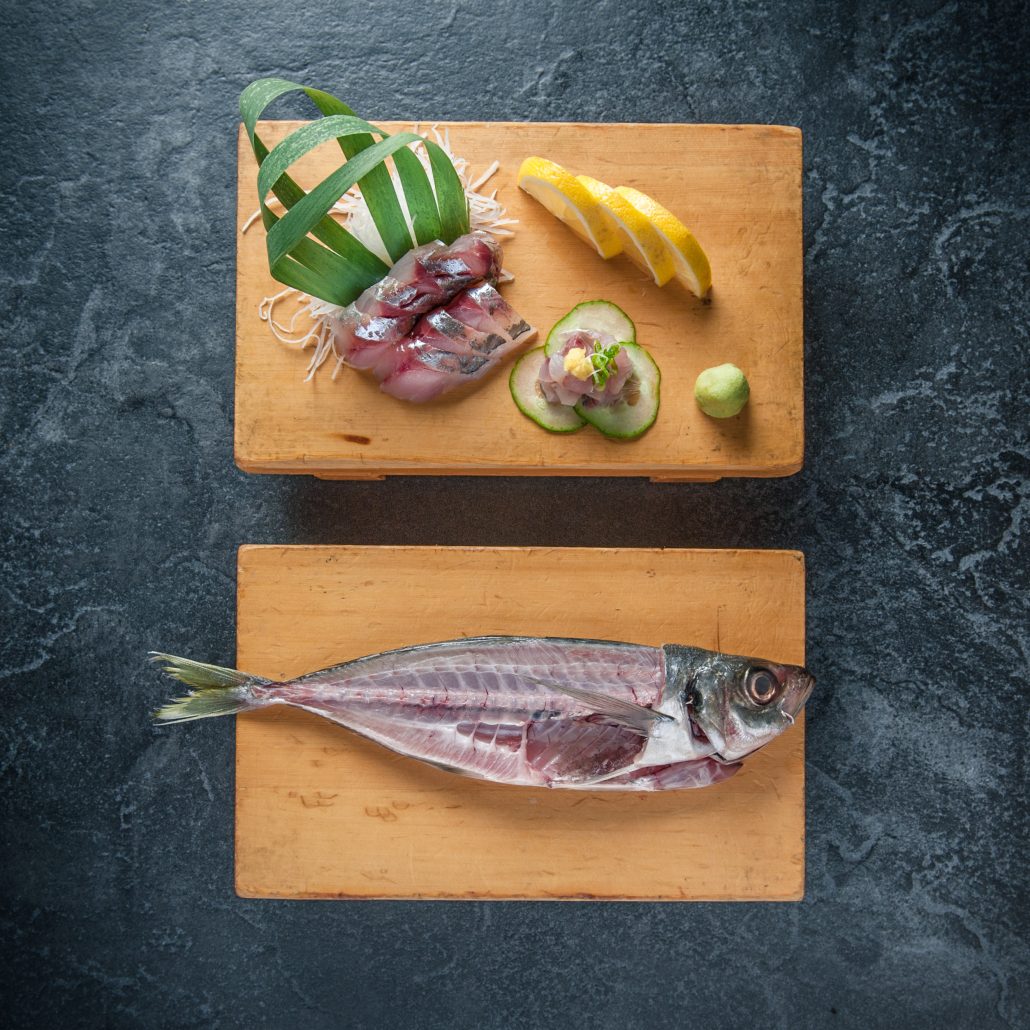 With so much to master, the road to attaining the itamae standard is long, tough and requires complete professional devotion of time and skills. Here is the path the future itamae will most commonly take:
Sushi training school and apprenticeship
There are many schools today offering courses on how to train as a sushi chef. However, while these courses may equip students with the concepts and some mechanical skills of sushi preparation, the journey to becoming an expert and revered itamae requires extensive experience and apprenticeship. Programs limited to school training often fail to engrain the intense devotion and discipline, or allow time for learning, making mistakes and trying again, that makes for a truly master sushi chef. In Japan, the real way to become a respected sushi chef is to learn on the job; starting from the very bottom and working your up to the top.
Start with cleaning duties
In Japan, an aspiring itamae must learn the discipline of hard work.  He will start in his first sushi kitchen job with cleaning duties which include washing, scrubbing and general clean-up.  These duties are part of the training and prove the student's devotion to becoming an itamae. This period may go on for a few months depending on the master, who will assess the young worker's abilities from afar and know whether he has what it takes to become an itamae.
Graduate to preparing perfect sushi rice
Preparing sushi rice is a special process that requires precision and consistency.  Every master sushi chef has his own unique and secret recipe for the sushi rice preparation. In this step, the student learns how to make the rice, a careful blend of rice, vinegar and salt. The student's itamae master guides him in each step, under careful supervision, until the student's work meets the master's own high standards. After demonstrating the ability to make perfect sushi rice consistently without supervision, the student will be rewarded with a move to the level of wakiita.
Sushi chef apprenticeship as a wakiita
Reaching the level of wakiita is one step closer to becoming a sushi chef. In Japanese, wakiita literally means "close to the chopping board". However, it's good to note that some wakiita may work for years and years under their itamae before they can become an itamae on their own right because there is plenty to master.
As a wakiita, the trainee can expect a wide variety of duties in the sushi kitchen, all of which may have to be completed rapidly and with precision. The tasks typically vary depending on just how much his itamae trusts the trainee. The duties may include preparing ingredients, preparing fish, slicing scallions, or even preparing sushi takeaway orders.
Also at this stage, with adequate experience, the junior sushi chef may have the capability of wielding his own sushi knives, referred to as "hocho" in Japanese. Permission to wield a hocho in a professional sushi kitchen is a sign from the itamae that the student is ready to go to the top.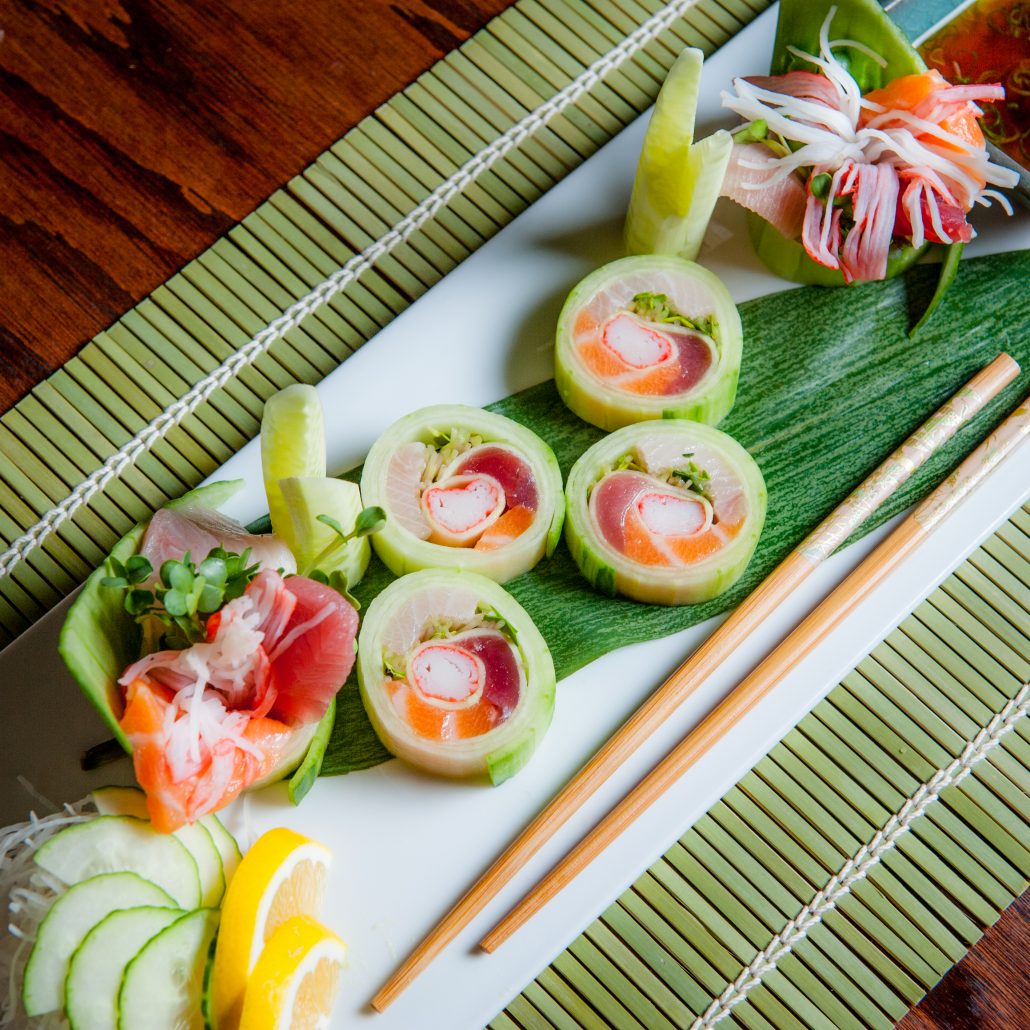 A new itamae is born
After many years of training and apprenticeship, the sushi master student will finally have the skills and experience to be appointed as an itamae. The new master sushi chef will have by now developed his own style for how to handle ingredients and wield the hocho. He will also have become very comfortable interacting with guests and working closely within the sushi preparation team. The world awaits the new itamae who will surely leave his mark on sushi menus somewhere around the globe and be remembered by many happy, satisfied sushi fans.
To see a great sushi chef in action, view the Food Network's video that shows Osaka's master sushi chef at work at our Sahara Ave Las Vegas restaurant, or stop by our West Sahara or Henderson locations and watch our master sushi chefs prepare the most authentic Japanese sushi in town.
https://lasvegas-sushi.com/wp-content/uploads/2017/02/OSAKA-LOGO-300x130.png
0
0
Osaka Japanese Bistro
https://lasvegas-sushi.com/wp-content/uploads/2017/02/OSAKA-LOGO-300x130.png
Osaka Japanese Bistro
2017-06-26 14:50:43
2017-06-30 14:52:42
Making the Best Sushi is All in the Training